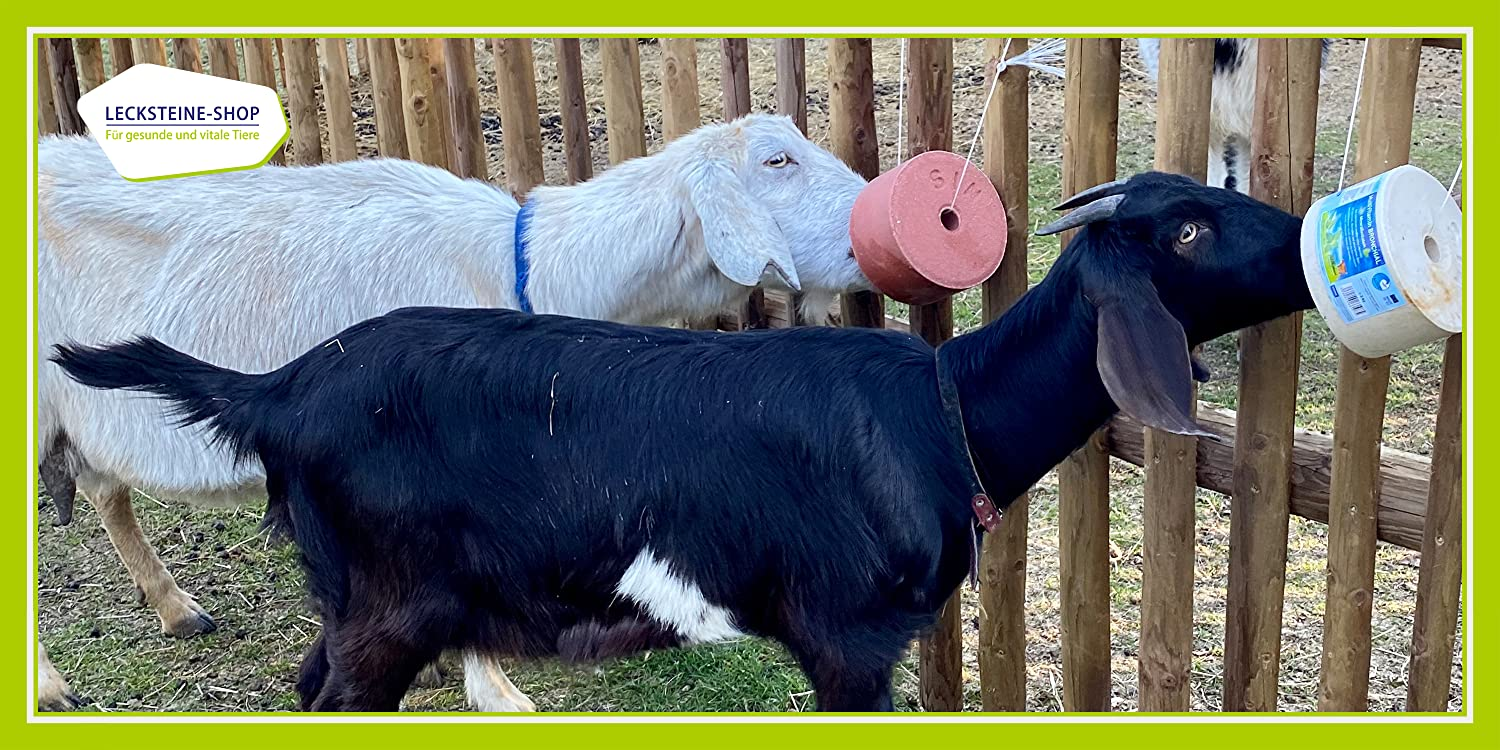 Sheep + goats
Welcome to the Lickblock-Shop!
We offer the most comprehensive selection of salt and mineral licks for your goats and sheep as well. The different lick blocks provide your animals with minerals, vitamins and trace elements ideally depending on their needs. You can also offer the animals several different licks at the same time by creating a Lickblock-bar. This allows the animals to meet their individual nutritional needs at their own will.
The licks Mediterraneo, Premiumblock, Zincoblock and SuperMAG are suitable for organic production according to EC-ÖKO 889/2008 + 848/2018 VO (EC).